Update log
updates, activity log, audit
Updates provides a complete and detailed view of changes with individual content items in your Project or Management System.
(1) Toolbox tracks changes to all content in the Updates tab, generally visible to the far right of the content view
(2) Filter updates by category - view comments, content changes or workflow changes.
(3) Add free-form comments to any content in the system - assignees and subscribers will receive the comment via email notification. More info about notifications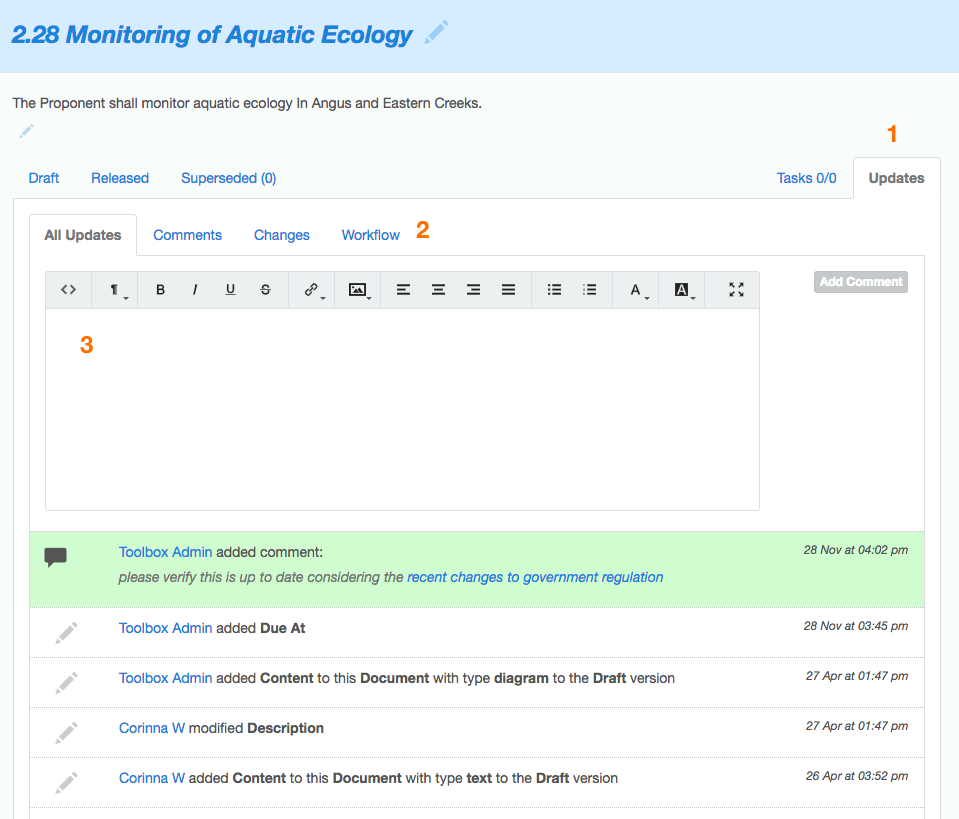 See Activity Log to track changes across your entire Project or Management System.