Search
Toolbox has search capabilities built in, and it is usually the fastest way to find what you need.
Each module has a specific set of search options. There's also a global search to jump quickly to what you're looking for.
Global search - search entire project
To search all types of content throughout your whole Toolbox project, use the search box up in the top right corner.

When you stop typing for a second or two, the search box will appear with your results. Add extra terms to narrow the search results until you find what you need.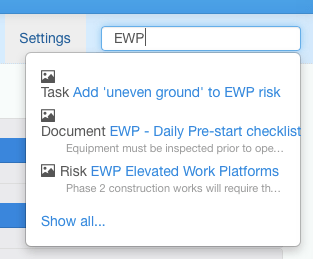 Click on the result to go directly to that item.
Filter / Search within Modules
Each module has search options available in the index view to help you to find, list or report on the content you need. The search options are usually hidden and you'll need to click on "<< Search" to reveal the options.

Fill in details in any number of search fields to narrow down the results. Click on the Search button at the bottom to perform the search.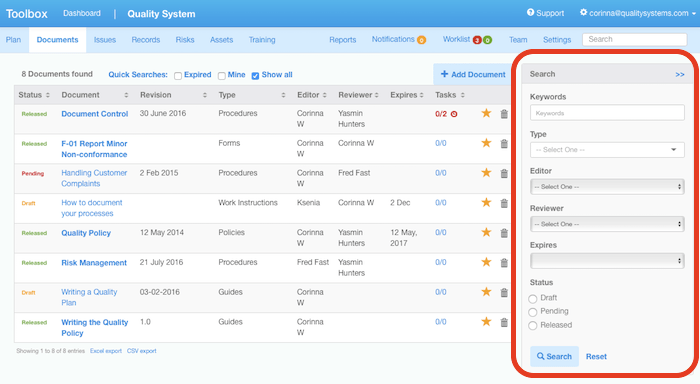 You can use "Reset" to clear the search fields and go back to the default results.
Quick Search within Modules
Most modules also have some 'quick search' checkboxes at the top for common searches and 'instant' results.