Records for Safety Management
Records you should be keeping to show your safety system is really working.
How do you (and your auditor) know your safety system is really working? Evidence. Here are some of the records you should be keeping.
Hazards and Risks
A working safety system will have documented risk assessments you've conducted, and evidence they are reviewed periodically (e.g., review notes, meeting minutes) and updated (document change requests, new versions). You may also have records of employees being trained in risk management.
If controls were recommended in response to a risk assessment, you'll need to prove they were put in place (e.g., updated safe work method statements, records of training in the new procedure) and records that show you monitor them (e.g. inspection checklists, internal audit reports, meeting minutes). If there have been cases where the procedure was not followed, you'll have record of process non-conformances.
Monitoring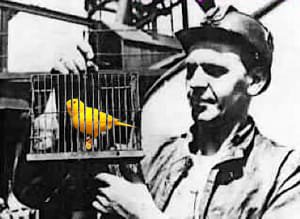 You'll have records from:
monitoring the safety of your plant and equipment through maintenance and inspection activities (e.g. testing and tagging records, inspection checklists).
process and environment monitoring to ensure the safety of the product (e.g. HACCP for food safety) and to ensure the safety of your workers (e.g., levels of noise, dust, gas, heat, fumes, radiation, etc).
checking that your workers are following the correct procedures (random inspections, internal audits, meeting minutes)
health monitoring for your employees, if necessary.
Training
This is a big one. You must maintain training records for safety training, competency training, training in new safe work methods, and records of your inductions which must include what information you cover. Training records will come from external training, internal training – including on-the-job training and training conducted within meetings, training on plant and equipment, on work methods, emergency procedures, use of PPE, etc.
You'll need a system to make sure you can access those records when required.
Maintaining training records will include keeping track of expiry dates and making sure that the workers assigned to a job have the necessary competencies.
Don't forget that you will also need to ensure that your subcontractors have the right skills and training too.
Managing training, awareness and competency is also a part of the ISO 9001 quality management standard.
Communication
A safety system is not functional without communication. You'll need to show how workers access the information within the system, e.g. safe work procedures, MSDS, health monitoring records, etc. This might be through logging in to a web-based system like Quality Systems Toolbox, a shared network filesystem, an intranet, or a paper-based system.
Evidence of communication also includes memos, minutes, emails, and safety toolbox meetings that inform employees and subcontractors of newly identified hazards, new controls for new or existing hazards, and also of recent incidents. For smaller groups, diary notes on verbal communications could also be evidence. The notes should include what topics were covered and who was present.
Depending on the organisation, you may need to make provisions for communicating to workers who do not read very well, and/or workers with a limited understanding of English.
You will also need to show how workers communicate safety matters back to management, e.g. incident reporting, consultation, document change requests.