What makes a great product quality plan?
June 13, 2022
A Product Quality Plan (PQP) is a tool that will allow you to effectively communicate what you expect from your suppliers, your in-house workforce, or external contractors. It covers all areas of the production process from first concepts to the finished product.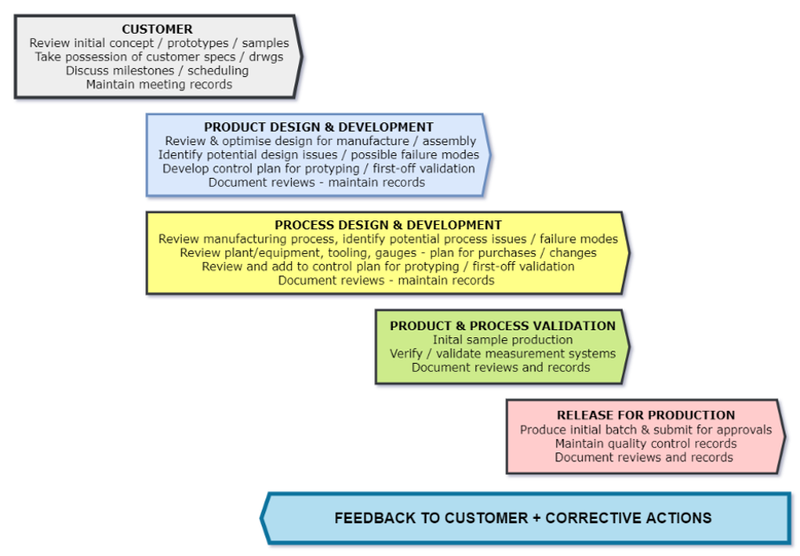 It is essential to understand that when developing your PQP, it firstly has to address the needs and demands of your customer for that particular product or product category.
First steps with the customer include:
review of the initial concept, prototypes or samples
the customer issues their approved specs / drawings
discuss milestones, budgets, scheduling
don't forget to maintain records, e.g. meeting minutes
Design and development of the product and production process can happen in parallel, since each one influences the other:
Review & optimise product design for manufacture, assembly
Identify potential design issues / possible failure modes in product
Develop control plan for prototyping, first-off validation
Review manufacturing process
Identify potential design issues / possible failure modes in process
Review plant/equipment, tooling, gauges to plan for purchasing or changes
Validation of the product and process is an important step before production:
Initial sample production
Verify/validate measurement systems
Get final approvals to release for production:
Produce initial batch and submit for final approvals
Maintain quality control records
At all of these stages you need to review documents and maintain records.
As it develops, sharing the PQP with your customer will definitely aid communications and better facilitate the resolution of any corrective actions needed.
The PQP is a road map or guide that defines the quality standards that you expect for all your product development projects. It provides a framework or blueprint for how the products are developed, tested, manufactured, and shipped to your customers. A great PQP (Product Quality Plan) will be clear, simple, and flexible.
---
Interested in learning how TOOLBOX and our team of experienced facilitators can help you build a better business ? Contact us now for a no-obligation chat.... sales@qualitysystems.com