Tip for business growth? - Systems!
Aug. 17, 2017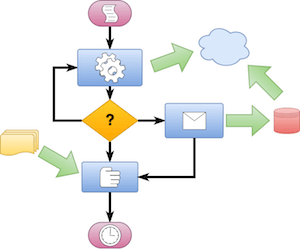 An article posted on the 'Business Victoria' website: http://www.business.vic.gov.au* says that one of the key steps for business growth is having systems in place.

It's tip #3: Build business systems to alleviate growing pains
"Many businesses fail as they expand because their systems are inadequate."
"When developing systems: - start with an organisation chart (even as a sole trader as this may give you ideas on what you can outsource) - track the process from customer contact to payment to understand where you add the most value - identify major business operations (such as finance, administration, operations, people, marketing and risk management) and create templates or recipes for these activities - teach any staff to use the systems because if the system is not followed, you don't have one!"
We particularly like that last part:
"... if the system is not followed, you don't have one!"

When implementing a new ISO 9001 Quality Management System, we follow a similar approach. After starting with the Organisation chart, we map out the major business operations and supporting processes using a process map.
Each process identified in this bird-eye view gets documented in more detail with its own flowchart.
Don't be afraid to give it a go yourself. Or get in touch if you want some help documenting your processes.
---

* The article is no longer available on the 'Business Victoria' website, but is still available here:
An interview by Business Victoria with Dr Greg Chapman: https://www.australiansmallbusiness.net.au/2014/01/the-five-pillars-of-business-success.html