Best Practices for Remote Internal Auditing with Toolbox
Dec. 1, 2021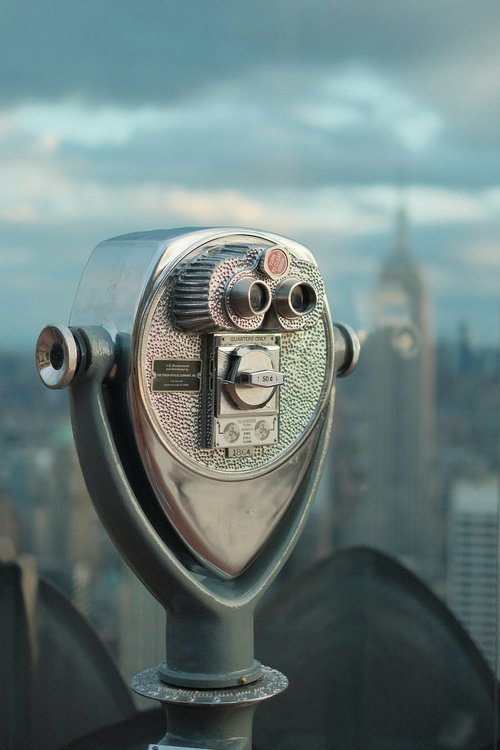 Quality Systems Toolbox, as a SaaS compliance management platform, provides you and your chosen Auditor with remote access to your compliance management system in its entirety and allows you to continue its development and monitor its ongoing maintenance from home or anywhere!
Remote auditing of your compliance management system is now a reality and is a very powerful practice to introduce to reduce the impact of COVID travel restrictions. Internal Auditing is a technique that can help you find weaknesses in your day-to-day business operations and management systems, which you can then correct to better secure your business operations and monitor on-going performance.
One of the most overlooked aspects of running a successful business is making sure that you're on top of all of the key business processes that control your day-to-day operations. This includes a solid understanding of the tools, work practices, and technologies used by your employees and by key contractors.
That's why we created Quality Systems Toolbox, a SaaS compliance management platform to help you do just that. Once online, users can have access to all the system documentation and associated records. Access can be controlled to maintain privacy and security issues.
In this first article, we're going to dive into what remote auditing is, how you can get started, and how you can get more value out of this process.
I'm going to introduce you to our take on the process called Remote Auditing. It's a fast and easy way to test the health of your compliance system and get valuable information that helps you to optimize your business processes.
What is Remote Internal Auditing?
It's the process of assessing the awareness and the application of key business operational procedures, including a review of relevant performance data (records) via the internet using our SaaS platform called Quality Systems Toolbox.
The audit experience can also be enhanced by using Zoom or a similar video conferencing tool.
The remote audit can be used to find and fix potential problems with a business before it becomes an issue that may affect your clients or profitability. The first step is to conduct a thorough review of the company's core business processes and key documents in order to identify any areas of high risk. We also recommend reviewing your register of issues, and incidents and identifying any deteriorating trends in performance or safety.
Define the scope of your Audit
The scope of an audit can vary depending on the goal of the audit. Typically they fall into the following two categories:
Complete System Audits: used to assess compliance to one or more of the International Standards for management systems like ISO9001, ISO45001 or ISO14001: The goal is to ensure that the system has been developed to meet the requirements of the Standard and identify any potential issues likely to raise findings with your chosen Third Party Audit Body, or
Spot or Process Audits: The goal here is to identify and fix possible risks to specific business processes that have been flagged as "causes of concern" during normal business operations. These audits are very focused and are conducted in a much reduced time-frame.
Develop an Audit Checklist
The key to developing a checklist is to be honest about what you want to accomplish when you're finished. Is it a full system audit or will you focus on just one department or process only? Where have the problems been in the past three months? Why are we getting so many problems in our cutting department? What is stopping us from meeting production targets?
Choose a competent auditor, someone with appropriate training, and if possible someone that is external to the department or process being audited. Check for the availability of any existing checklists in the Document Module. If there is not a suitable checklist available then a new checklist can be quickly developed in the Forms module of Toolbox.
Another suggestion is to use a copy of the written work instructions as the basis for your checklist when possible, and mark it up with your questions.
Schedule and Conduct the Audit
Your audit should be scheduled at a time when the team is focused and there are not too many distractions. Audits can be scheduled in Toolbox and reminders posted using the Events module or Tasks.
Conducting a successful audit takes practice, preparation, and persistence. The audit is when you get the opportunity to really come to grips with what is actually taking place operationally. It opens a window and allows you to start looking at all the ways your current processes are actually working. This is the perfect time to evaluate your workflows and documentation; check the effectiveness of your work methods, tools; and identify areas where any deviations to documented methods exist. Make sure you document who you met and talked with during the audit. Write down references to data and records reviewed. Note any tools or software being used.
Analyse the Results
Once you've finished the audit and found out what's happening, it's time to look at the results and prepare your Audit Report. (Note: Many companies use an Audit Report template - controlled in the Toolbox Documents Module)
If you can, start to identify all problems found and raise them as Issues in the Issues Module. These "issues" will be instantly visible in Toolbox to all process owners and interested parties. This will help you focus on the areas that need to be fixed. You may be surprised at what you find. I bet there's something on this list that you didn't think would be a problem. Now, look at the list of Issues and ask yourself which problems are your biggest priorities and which are your least important ones.
Is there anything in particular that stands out?
Publish the Findings
When you've completed your audit, it's time to share the results with your company at an Exit Meeting. Don't be afraid to admit mistakes. Remember no finger pointing!
The Exit Meeting can be a way to motivate others to follow through on their commitments, but it also serves a more practical purpose: it gives the team a sense of ownership in the process and provides them with an opportunity to find ways to improve the process.
Improvements can be documented in Toolbox via the Issues module along with the Task
Repeat as Necessary
Good luck with your audits!
---
(Photo by José Martín Ramírez Carrasco on Unsplash )