Why the control of your Legal & Regulatory obligations as a manufacturer is so important.
March 14, 2022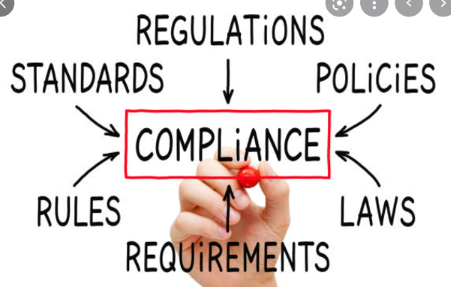 Failure to address your legal and regulatory issues could lead to a range of consequences, including a loss of reputation, the inability to continue operating as a business, and at the extreme end - a potential prison sentence. Even minor infractions of your safety or environmental obligations may lead to serious financial penalties that may be significant enough to put your business in jeopardy, or result in a complete loss of business.
You can reduce the risks of non-compliance to legal and regulatory requirements by establishing internal controls using Toolbox, and generating awareness of your legal and regulatory requirements across your organisation. Here are the steps to take.
1. Start with the basics
Commence the gathering of information about what your compliance obligations are, the legal and regulatory authorities that apply to you and how they work, and what requirements they expect you to control.
2. Understand the legal and regulatory environment in your Local Government Area or State
To make sure that you, your senior management team, and your employees are complying with the law ensure that there is a continuous learning process mandated in the organisation to ensure that everyone understands the rules and regulations that govern you.
3. Establish a Register of Legal & Regulatory Documents in Toolbox
The Document Control module in Toolbox provides you with a simple way of registering any external documentation that provides information on your Legal and Regulatory obligations. These documents may be called Codes of Practice, Government Acts and Regulations, Local Government Ordinances, or International Standards.
4. Consider the consequences of your actions.
Don't just focus on the immediate costs of compliance but also the long-term impact of your business operations.
5. Be proactive and follow the guidance.
Make sure you conduct regular reviews of your legal and regulatory landscape and are aware of all changes in your particular legal and regulatory environment. Establish a process to review and modify your manufacturing or service workflows as a result of these changes. Update work instructions and procedures.
A word of caution here .....the guidance provided in the various Codes of Practice, Government Acts and Regulations, Local Government Ordinances, or International Standards, and the advice they give you, can be very detailed and complex. Do not rush your understanding of the obligations or skimp on training and implementations.
6. Consider Establishing a Risk Register in Toolbox
A Risk Register is a very simple document that identifies the risks your business faces. This register can be easily setup and managed in Toolbox. This will give you a snapshot of the risks your business faces and the steps that you can take to mitigate them.
7. Make sure that you have adequate resources.
Ensure that you have the right people in place to oversee compliance, and that they understand their responsibilities. Hint: Best to document these responsibilities and authorities in a documented Job Specification.
8. Establish a training plan in Toolbox
You will need to develop an awareness of your legal and regulatory requirements across the organisation. This is best addressed by establishing a training plan and ensuring everyone has the right competencies they need to get their respective jobs done correctly and safely.
Toolbox will allow you to establish roles and requirements while managing competencies, training records, inductions, licences, and tickets. Renewals can be scheduled and monitored online.
9. Get the right advice.
In businesses with very complex manufacturing processes it may be best to not just rely on internal compliance professionals. In these cases, it may be best if you seek independent advice from external advisors or professional organisations such as industry groups.
Still struggling to get your head around this topic?
Here are some more resources to have a look at:
or email us at info@qualitysystems.com