Industry 4.0: What it means for SMEs
Jan. 17, 2023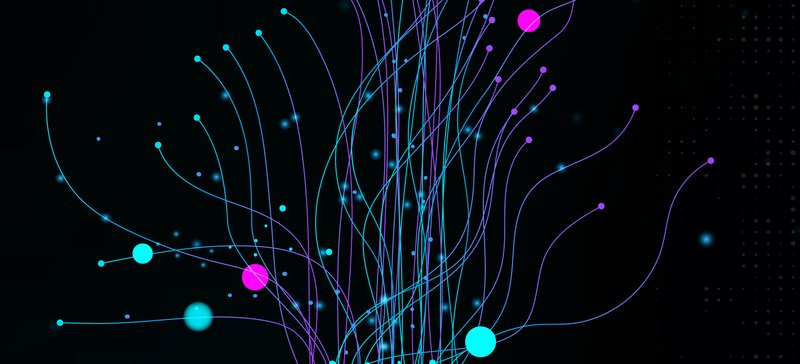 What is Industry 4.0?
"Industry 4.0" is a term coined to identify a fourth industrial revolution that is a result of applying the extraordinary technological advancements over the last couple of decades. Is it just hype? Is it going to make a difference to SMEs? Varying sources writing for Forbes magazine alternatively describe Industry 4.0 as "a significant transformation", "too much complexity that will soon lose relevance", and "already shifting to Industry 5.0"! Let's take a closer look.
You'd be forgiven for only knowing about the first industrial revolution, so it may be easier to understand the fourth in the context of the others:
1st - mechanical production driven by water and steam
2nd - electrical energy drives the machines, mass production
3rd - electronics and IT drive automation for mass production
The 4th industrial revolution is distinguished by the connections and communication between systems, with data capture feeding into machine learning and AI. It leads to autonomous operation based on real time data, and automation outside of mass production (i.e. automation for small production runs) and beyond company boundaries.
It's all based on data, both from digital sources and physical sensors, and connecting the two worlds - physical and digital. Technologies that enable Industry 4.0 include:
Network communications and ICT
Sensors and IOT (Internet of things)
Machine vision
Big data & data analytics
Digital twins, simulation
Robotics and cobotics (collaborative robots that work with a human)
Machine learning
Artificial intelligence (AI)
Examples of Industry 4.0
Many of us will have a grasp of at least some the technologies driving Industry 4.0, even if we aren't fully aware of how 'everyday' they already are. Machine learning and AI is already improving email spam filters and payment fraud detection, driving your engagement on social media, and using real-time data to tell you which route to take to avoid the traffic.
Industrial applications include:
Contrary to what you might think, these technologies aren't just for large organisations with big budgets.
Industry 4.0 for SMEs
Even at a basic level, Industry 4.0 technologies "add value by enabling better visibility into manufacturing lines, supply chains and resource usage," this Swinburne article explains. That visibility allows remote monitoring and facilitates better quality control, both among the top reasons manufacturing companies implement IOT for Industry 4.0.
Sensors can be retrofitted to existing equipment, so there's no need for a complete factory overhaul or machinery replacements.
Sensors don't need to be sophisticated or expensive to provide valuable data, e.g.,
vibration, temperature, power usage - for predicting maintenance requirements
photoelectric, laser measurement, machine vision, flow meter, torque sensor - for process and quality control
RFID, Bluetooth, GPS devices - for real time visibility of inventory information
There are Australian startups in this space, e.g., Vayeron, GreaseBoss, Additive Assurance, SmartPaddock.
Initially, the intelligence that analyses and interprets the data is likely to be human and not artificial, but data collection is the first step and will be needed to train a future AI.
Australian SMEs should tap into resources available at industry hubs and collaborative centres that connect businesses to expertise and de-risk innovation - e.g.,
Industry 4.0: Where to start
While technological advance has powered Industry 4.0, it's strategy rather than technology that should remain the driving force. Successful implementation must start with being clear on 'why' you are doing it - the need and the vision.
Start by understanding your processes, rather than with a list of cool technologies you want to use. If the process is broken, making it digital won't fix it and may even make things worse.
This Quality 4.0 Impact & Strategy Handbook from LNS research echos the warning, recommending that manufacturers "assess quality maturity, and if necessary improve traditional quality capabilities to fully leverage Quality 4.0" or otherwise risk "being inundated with data or drawing erroneous conclusions based on poor data".
Pilot projects are a common starting point, but these need to fit within an overall strategy or you may end up with an uncoordinated mess of different bits that don't work together and just increase the complexity of your systems.
A "Quality 4.0" study from Boston Consulting Group together with ASQ and DGQ (American and German societies for quality) explored the application of Industry 4.0 to quality management, and offered the following recommendations for implementing Industry 4.0 initiatives:
Identify pain points - look for pain points in operations that can be addressed by applying digital solutions
Prioritise opportunities around these pain points - build a business case on where the most value can be unlocked, or the biggest reduction in risk
Develop a vision and roadmap - fit the Industry 4.0 opportunities to the overall business strategy and plan how they will work together
Implement on a small scale to test, build skills, and improve - look for quick wins to build support and momentum for the bigger vision, while developing skills and infrastructure to sustain the changes
Analyse the results to demonstrate proof of concept, return of investment, and to capture lessons learned.
If the business case is validated, continue to implement Industry 4.0 initiatives across the organisation, according to your roadmap.
Culture and change management were also key elements for success.
It's not so different to implementing any other new equipment or technology, and definitely within reach of SMEs.
---
Image by rawpixel.com on Freepik