Free Safety Assessment Tool from WHSQ
Aug. 14, 2012
The self-assessment tool is free, simple to use, and confidential.
The tool focuses on the processes that are in place to manage workplace risks and achieve compliance with health and safety laws.
Don't miss the evidence guide for each question – there's valuable information there on what records you need to keep to demonstrate compliance with health and safety regulations.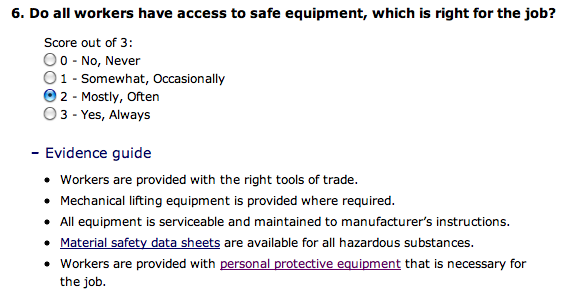 The assessment does not need to be completed all at once, and you can store several assessments to monitor improvements over time.
Register here: