Follow the Customer Order to Quality
Aug. 14, 2012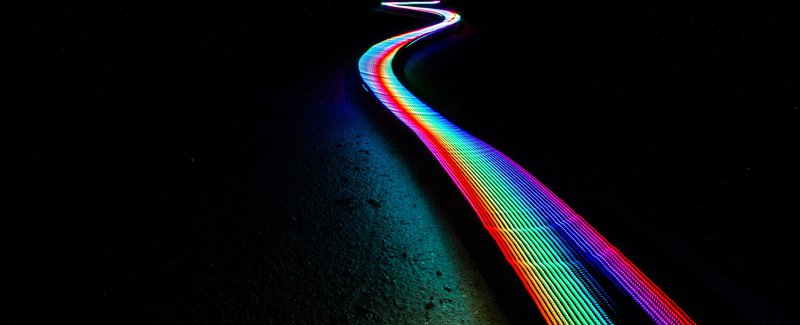 Beyond a couple of requirements, ISO 9001 lets you decide what documents you need for effective planning, operation and control of your QMS and processes. How do you decide?
You don't want to be buries under mountains of unnecessary documents. Having too little is not great either. Here's a way to help you find out which procedures your company needs to control to ensure quality, and how much to document.
Focus on the customer processes
The focus of the ISO quality management standard is on satisfying the customer. For most successful businesses, this is the focus regardless of their position on ISO9001. When a customer has a satisfying customer experience, they will come back, and maybe even recommend you to someone else. The whole customer experience is important. It is not only the product they receive but also the service you provide.
Using a process approach to Quality Management is one of the eight quality management principles of ISO 9001, so let's use that approach to find the procedures we need to control and possibly to document. The process we want to analyse first is the one that most directly affects the customer.
We'll follow a customer order from start to finish to reveal all the processes that impact on the quality of your product and customer service. On the way we'll see how all those processes fit together, which gives you a process map almost for free.
The most basic customer experience begins with placing an order and finishes on delivery. If the product has an after market service requirement, then the service you provide will include your returns and/or service procedures. A less obvious part of the customer experience happens before the order is placed – it is how they find out about your product.
Let's go through a simple example where a customer first finds out about a company's products and makes some enquiries before placing an order. (It's a bit more involved than just 'pick it, pack it, ship it'!)
Initial enquiry (phone, email, visit to website) and follow up with a quote (what information is recorded / how is pricing formulated / what forms are used?).
Customer order received (phone, fax, email…)
Record the order – on a form, or in database or software package?
Review the order and compare to the original quote (if any). Resolve and document any ambiguities or differences you find with the customer, so that you are sure you understand what the customer really wants. You should also check that you have the resources (material and human) to fulfill the order within the customer's expected time frame. This may be as simple as checking inventory or as complex as conducting a planning meeting about the design and manufacturing requirements. Any meeting minutes will be an important record to keep.
Have you evaluated suppliers to check on their performance – do you measure on-time delivery, pricing, conformance to specifications etc:
Print out a sales order or a work order. Does someone need to sign off on the order? Perhaps only for large ones.
Is there a design process? (Separate procedure generally required.)
How do you control / plan your manufacturing or service delivery processes. Do you have Work Instructions / Test Plans? How do you schedule jobs?
How do you control measuring & test equipment – usually best to start with a list of assets, number and register them. If they need calibration, testing or tagging for electrical safety how are these processes controlled? Who is responsible?
Do you simply distribute goods? Picking and packing might be a separate procedure or included in this one. What happens to partial orders and back orders?
This part of the process leads us to procedures you might need related to acquiring and managing the goods in the warehouse – purchasing, receiving goods, evaluating and managing suppliers, inventory control and storage.
Despatch goods (any records? e.g. a packing slip, a tracking number)
Invoicing (at what stage do you invoice the customer?) Do you use an accounting software package?
How you you measure customer satisfaction?
No doubt there's some training going on so you'll have a training procedure that will include keeping training records.
That's should cover most of the procedures you'll need. You do want to evaluate your processes to decide which ones are complex and need to be written down in a documented procedure, and which ones are simple and can be performed consistently by a competent person (i.e. sufficiently trained).
You will need to periodically assess the processes to make sure that what you think is happening is really happening – that's the purpose of the internal audit process.