Avoiding written procedures.
March 5, 2014
Have you ever tried to follow a complicated procedure just with written text instructions and no pictures? Try this:
To make this knot, form a bight by laying the end of a rope on top of and across the standing part. Next take the end of the other rope and pass it through this bight, first down, then up, over the cross and down through the bight again, so that it comes out on the opposite side from the other end, thus bringing one end on top and the other below.
(from The Project Gutenberg eBook, Knots, Splices and Rope Work, by A. Hyatt Verrill)
How did you go? It is hard work.
Documented Information
The wordy description above is much improved with a picture: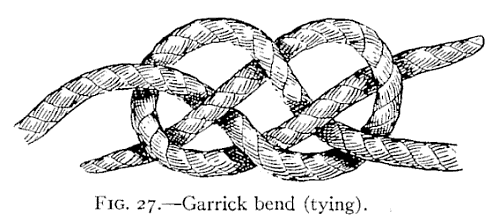 There's nothing in the standard to say how you should document your important processes – so do it in a way that best suits your workforce. This is why the ISO standards say "Documented Information" and not "documents".
Where literacy or language is an issue, the more visual your instructions, the better they will be understood.

Illustrated Step-by-Step Instructions
A step-by-step walk through on how to tie this knot would be even better.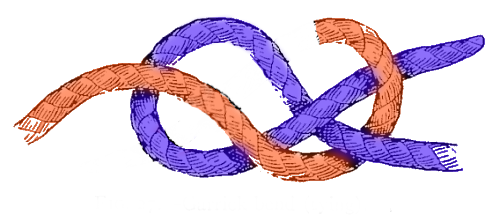 You may have already created this kind of documentation in your favourite word processor, and then uploaded it into a QSToolbox 'Document' as an attached file. "Work Instructions" and "Safe Work Procedures" are better with pictures.
If instead you put the content directly into QSToolbox, it is available right from the browser with no other application required. This makes the content much more accessible for mobile users. You build your instructions in Toolbox with as many text blocks and image blocks (and diagram blocks) as you need.
Using Videos for Work Instructions
For really complicated instructions a better option would be to make a video – like this one for the Carrick bend described above.
To manage this kind of documentation alongside the rest of your management system, you can embed the video in a Document in Toolbox.