Dashboard
This version of Quality Systems Toolbox is no longer in use. Current documentation for v3 is here.
After you have logged in, you'll see the dashboard. This is accessible at any time via the blue "home" tab. In the green toolbar tabs, you can choose between the dashboard views: "My Worklist", "Recent Activity" and "My Calendar".
My Worklist
This shows tasks and issues that are due, as well as events, issues, training, meetings etc that are coming up. This view collects all of your to-do items in one place.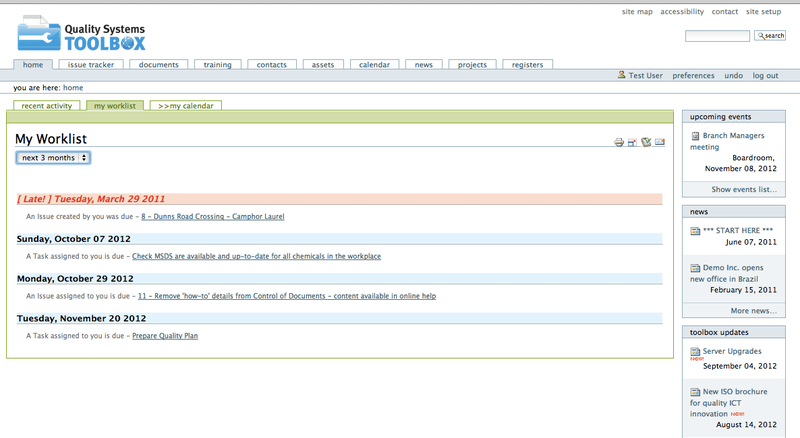 Recent Activity
This view shows what has been happening in your QSToolbox site over the time period you choose. You'll see what has been created or updated and by whom.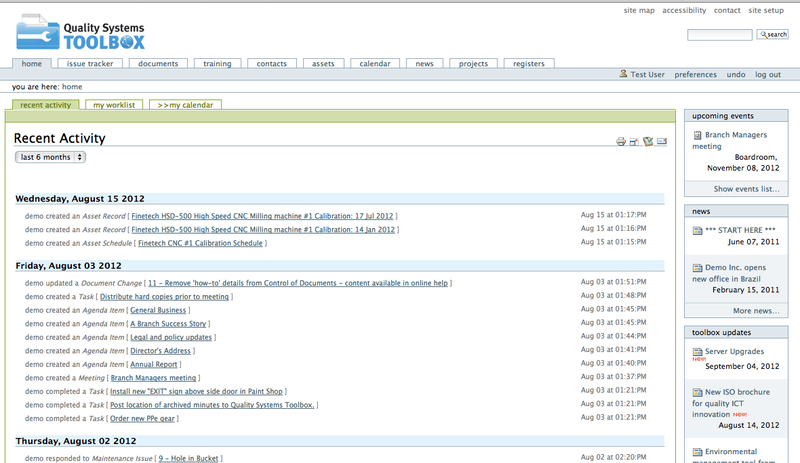 "My Calendar"
Choose this tab to see all of your to-do items in calendar format. It's a pre-defined search for the site calendar, so you'll notice the dashboard green toolbar tabs are replaced by the calendar tabs, and the top level blue tabs show that you're in the calendar. To get back to the dashboard, click on "home".