Calendar Overview
This version of Quality Systems Toolbox is no longer in use. Current documentation for v3 is here.
The calendar view shows content with due-dates and all types of events in your QSToolbox site.
This includes:
Issues
Tasks
Training Events
Meetings
Events
Asset Schedules (Calibration & Maintenance)
You can change the view to suit (year / month / week / day), see everyone's or only your own events, and filter out which kind of events you want to see.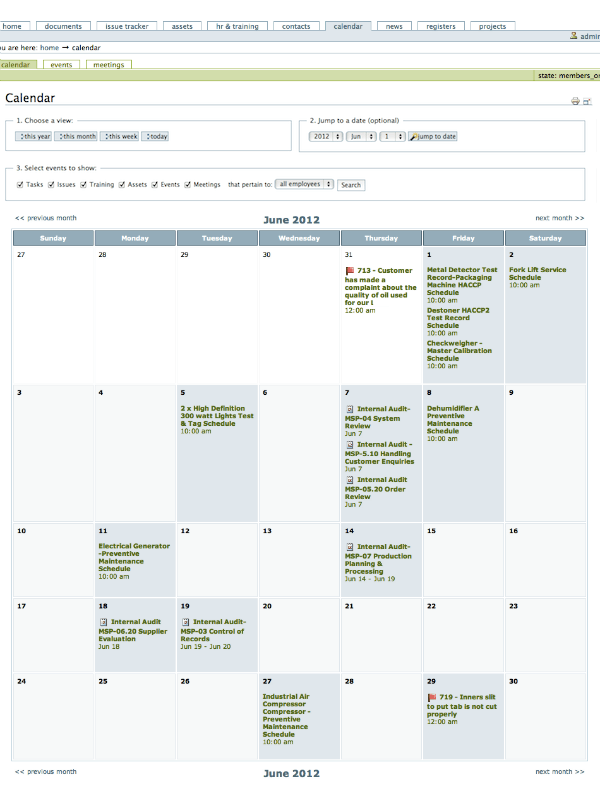 Add an Event to the Calendar
Click on the "events" tab in the green toolbar.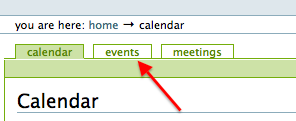 Then click on "add event". Fill in the details for the event and save it.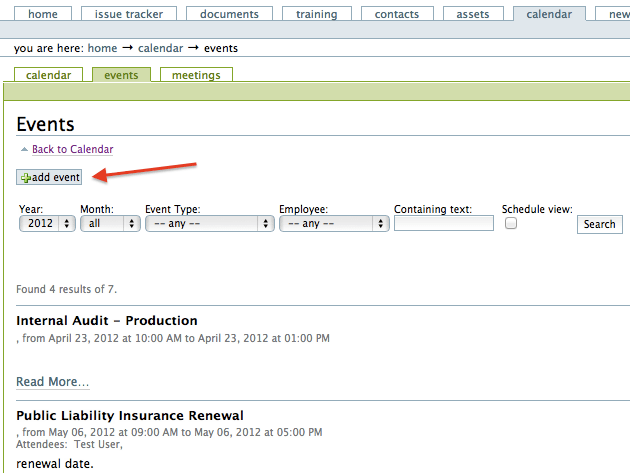 Adding Meetings and other event types
Meetings are a special kind of event that can have agendas and associated tasks. To add a meeting, first go to the "meetings" tab in the green toolbar. Here is more about Meetings.