Transfer Content
This version of Quality Systems Toolbox is no longer in use. Current documentation for v3 is here.
When an employee leaves the company, you can transfer ownership of all of their content to another user.
Site Administrators can access the Content Transfer utility in site setup in the top right of the screen.

Choose "Transfer Ownership".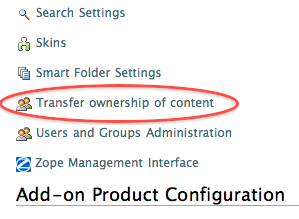 Some content links to the member (i.e. the user login) and some is linked to the Employee record. These are not the same since some employees will not have a login, but will still exist in the system in order to track training records and assets they have been assigned.
To transfer each kind of content, first select the user you want to transfer content from – the "old". You will see what content they are associated with. Then select the user you want to transfer ownership to – the "new".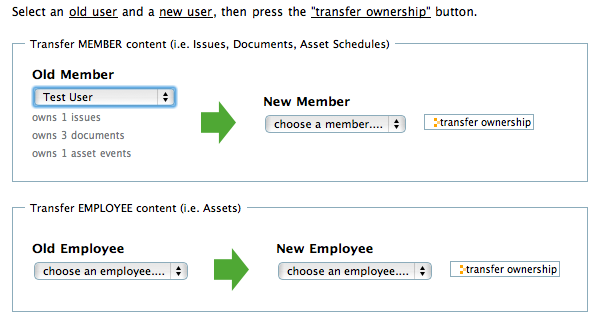 Click on "transfer ownership".