Backup Document Files
This version of Quality Systems Toolbox is no longer in use. Current documentation for v3 is here.
If you'd like to keep a local backup of your documents you can download them from the Document Manager.
This is best done from the "Export" tab".
To download all the files automatically you will need to use the Firefox browser with the "DownThemAll!" plugin/addon installed. Otherwise, you can click each download link manually.
To see all documents you will need to have the Manager Role either globally (for the whole site), or locally (just in the document manager). Otherwise, you will only be able to download documents you have permission to view.
Only the most recent version of the document will be downloaded.
Install "DownThemAll" into Firefox here:
https://addons.mozilla.org/en-US/firefox/addon/downthemall/
Click on "Add to FireFox".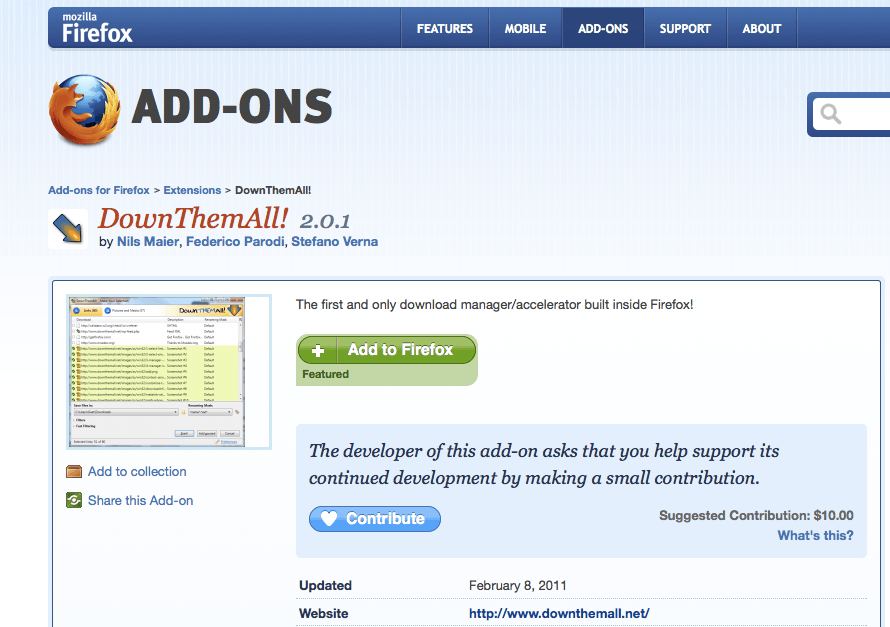 A window will popup with a warning: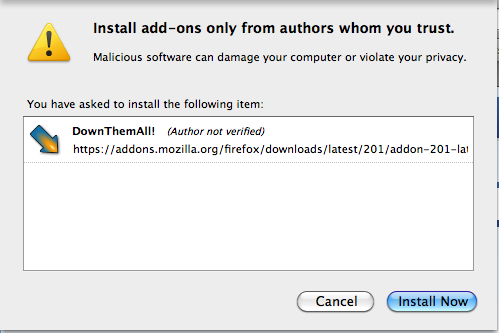 Click "Install Now" to proceed. You will be asked to restart Firefox.
Login to your Quality Systems Toolbox site and go to the documents manager. You will see an "export" tab.
After clicking on this link you should see a list of all the documents in your site. Each link is a download link.
To download them all automatically, right click on the page away from any of the links.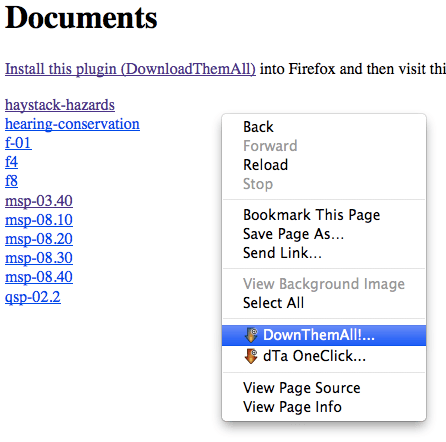 In the menu that pops up, choose "DownThemAll". You will be able to choose where the documents will be downloaded to and select which documents to download.
To quickly select all the documents, first open the filters drop down.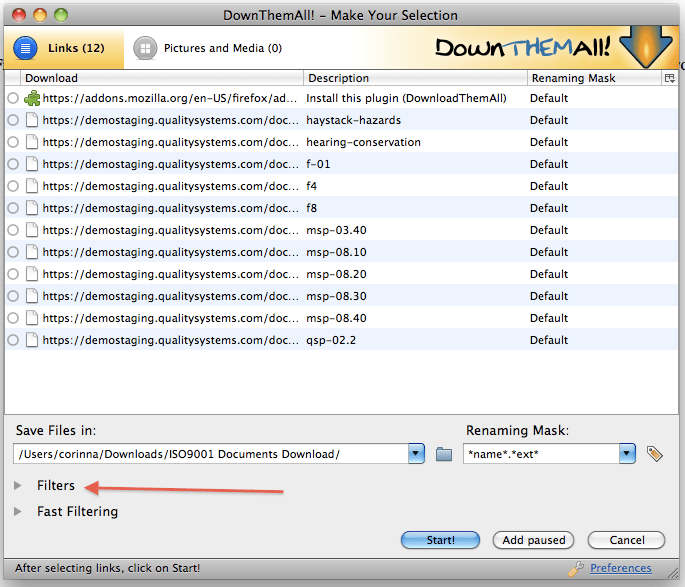 Select "All Files"
Deselect the link to the plugin
Click Start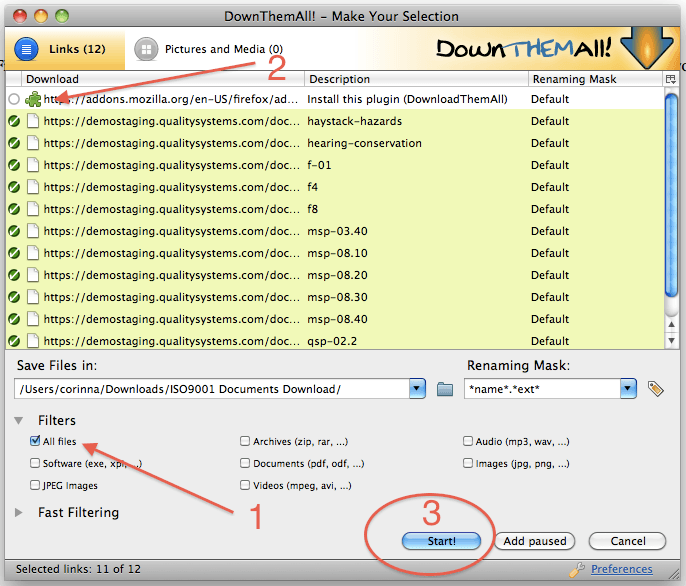 You should be able to see a window showing the status of all the downloads. The plugin will play a sound when the downloads are complete.