Add a User
This version of Quality Systems Toolbox is no longer in use. Current documentation for v3 is here.
Users need the 'manager' role in order to be able to create users.
First go to the Training tab: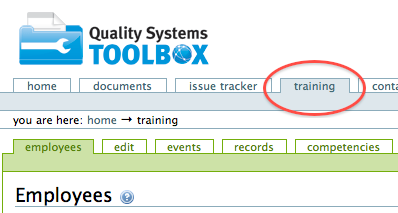 Create an employee or select an existing employee.
Click on the login tab for that employee: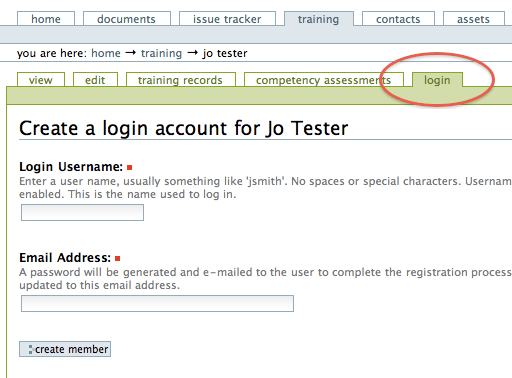 Fill in a username and email address for the user and click "create member".
An email will be sent to that address with a link to activate their account and to set their password. The link will expire after 7 days. The user should click the link and follow the instructions to activate their account: